Want to see handwriting styles of Democrats vs. Republicans? See what foods people across the country eat most frequently? Can you guess where someone's from or how they get around based on their accent? The CNN iReport cultural census will let you do all that and more.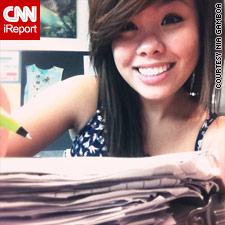 Your handwriting is part of who you are, share it with us!
We want to hear how your accent sounds.
Show off a photo that says something about you.
Latest iReports
( see more )