The place for international news and features. Non-U.S. iReporters, world travelers, and anybody who's interested in news in a global context, this group is for you.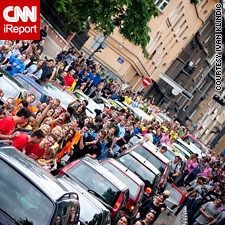 Are you participating in demonstrations?
A terrorist attack at a French magazine killed 12 people on January 7.
Israeli-Palestinian tensions are at a fever pitch.
Latest iReports
( see more )