The place for international news and features. Non-U.S. iReporters, world travelers, and anybody who's interested in news in a global context, this group is for you.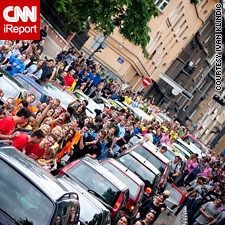 Are you participating in demonstrations?
Neon signs are becoming an advent of the past.
Your best images will be featured on CNN's Connect The World each day.
Latest iReports
( see more )