Stormchasers unite! If there's severe weather going on in your area, show us what's happening. Please make sure you don't put yourself or others at risk.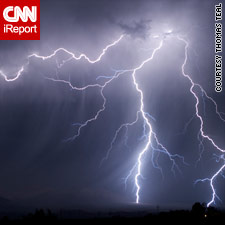 Send photos, videos and stories of how your community is responding, but please stay safe.
If severe weather is happening near you, let us know.
Have you been affected by a hurricane?
Latest iReports
( see more )